Termeni şi condiţii
Dacă ai întrebări ne poți contacta pentru mai multe detalii.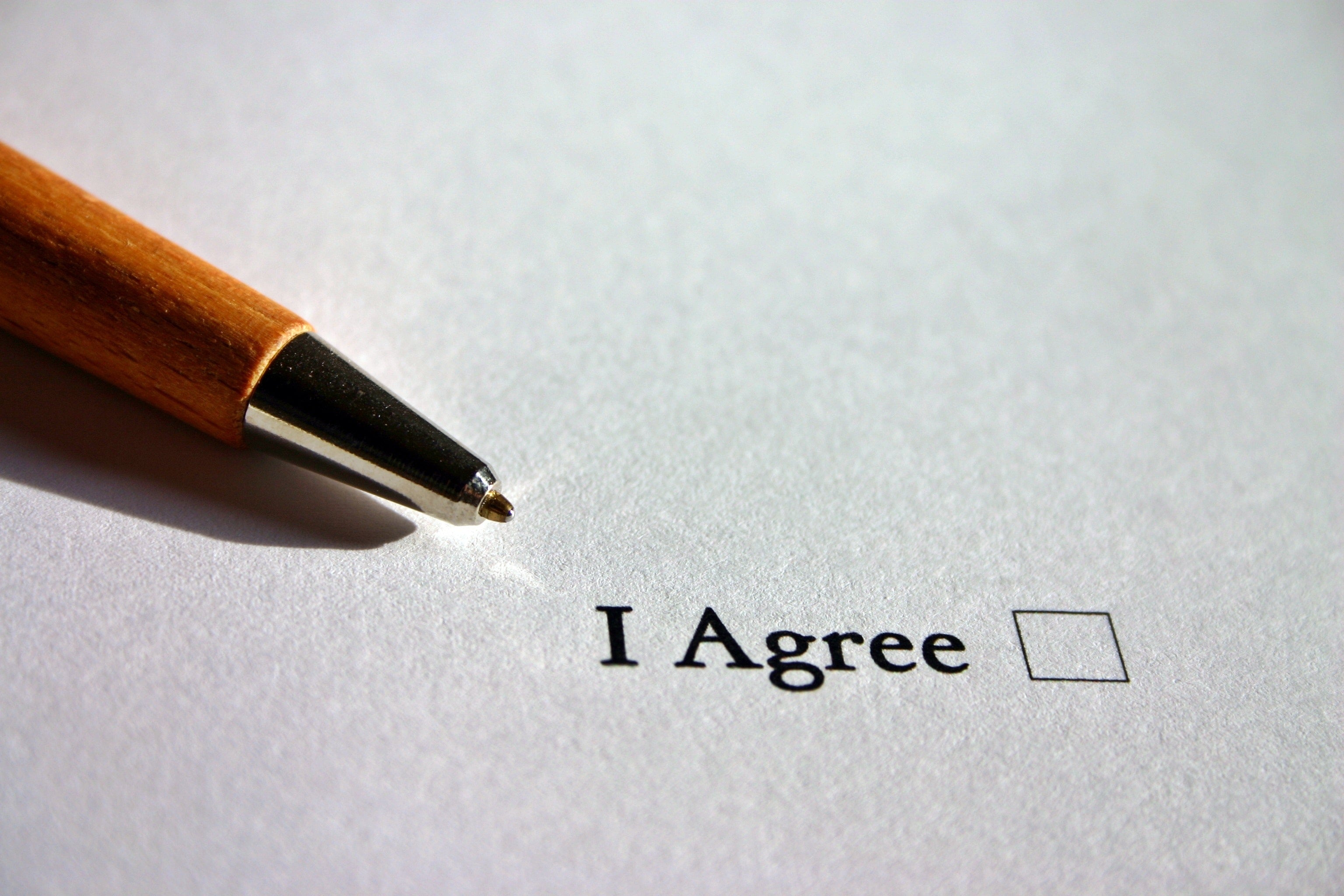 The Convention on the "Terms and Conditions for use of web-hosting service, determine the conditions under which any person may visit or access the site NSHOST can use in any manner or hosting service or domain registration, and has a value conventions concluded between SC NSHOST SRL (Hereinafter called "supplier"), in its capacity as owner and administrator of the site and service provider, and any person visiting or accessing the site or in any way wish to use or actually use the services (hereinafter "user or client).
Non-acceptance of this Agreement or of any provision of this person's obligation to draw immediately cease accessing or using the Site in any manner of service, while still accessing or visiting the site, opening an account at NSHOST or use in any way service constitutes acceptance of the Convention in its entirety and any provision thereof, including any subsequent changes may be made without restriction by the supplier, without requiring any other formality.
1. Content Policy
It is forbidden to publish the content provider's servers or references (links) to such content that:
(i) are obscene or pornographic nature or violence,
(ii) have content defamatory or libelous,
(ii) are content with racial or discriminatory nature,
(iv) contain viruses, Trojan horses or the like,
(v) contain pirated software or for those who pirate software or any practice similar activities.
It is also forbidden to use our servers exclusively as a storage medium (for instance, movies, mp3, pictures, etc..).
2. Banned scripts
- Scripts for Proxy, Anonymizer
- Scripts for IRC
- Scripts Top Sites
- Scripture text browser
- Mail Bomber mass email or any insecure script to send emails
- Torrent Tracker
- Chat rooms which consume excessive resources
- PhpShell and similar command execution scripts.
Any attempt to harm the servers or clients is prohibited. Any activity that affects the proper functioning of the shared hosting server (examples include but are not limited to: CPU load than normal, mass mailings, very common SQL queries and / or duration) will be considered abuse and will be appreciated as an attempt to harm other customers collocated.
3. E-mail
Sending Unsolicited Commercial Email (SPAM) to promote any site using our servers or third party servers promoting any website hosted by us will result in the suspension or cancellation of customer's hosting account without refund. Mailing lists can be operated in conditions where people subscribe to receive messages, and publish all the lists messages withdrawal procedure. Each hosting account is limited, so do not allow sending more than 500 emails in a period of 60 minutes. This policy (restriction) is necessary to protect the quality hosting service. Sending mass emails cause massive consumption of resources of a server, it having a negative impact on quality of services received by cliienti. The first violation of this policy will result in immediate suspension of hosting account.
4. Use of resources
All accounts are monitored for their use of server resources. If an account is using a large amount of server resources we will contact the customer to discuss the issue. If an account is using a large amount of resources (memory, CPU), account may be suspended or script disabled without notice to maintain the smooth running of the server.
Customers can request a package upgrade or temporary resource. Customer's sole responsibility to contact us in advance of requiring extra resources to prevent account suspension.
5. Customer Responsibility
Customer is responsible for updating contact information in their billing control panel when necessary. We can not be held responsible for the confusion in the communication as a direct result of missing the customer to update their details.

If your client has provided incorrect information when registering (intentionally) we reserve the right to suspend the hosting account or other services if they are active until the correct contact details / personal.

Customer is responsible for keeping security usernames, passwords and other sensitive information. If an unauthorized person to log into your account and change your client login information or will transfer a domain name to another registrar or simply change the data owner at your disposal 48 hours to submit a complaint / Commercial Department by referral (phone, email). If you have not notified within 48 hours, NSHOST can not be held liable for any damages.
To recover a domain name registered nshost active, we need to show your ID and invoice number of NSHOST on that domain name.

If during that notification was not submitted to the web domain was transferred to another Registrar NSHOST not responsible for solving problems and need to go to civil court.
6. Limited Liability
We are not responsible for damage caused by our servers unavailable, for any reason that causes this. This includes damages arising from damage or loss of data. Customer agrees to indemnify and consider us harmless from any claims, damages, including, without limitation, damages caused to third parties arising as a consequence of using the service which damages our client.

The user said he understands and accepts that in any situation where the user will claim damages from any supplier, the total amount of damages requested by the user for any reason that could be paid by the provider can not exceed in any way in any case the total amount of charges (fees) paid by the user provider.
7. Backup
Backups are made weekly by us both to files, email boxes and database. Still not offer any guarantee for the integrity of these backups. We advise all customers to download their own backups from their control panel, the option Backup.

Provider is not responsible in any way for loss of information users hosted as a result of actions or due to existing errors in applications that are not associated with the service. For example, the control panel is not associated with the service and is provided by the supplier, being developed and offered by cpanel.net.
8. Uptime Guarantee
The service offered by NSHOST Average uptime guarantee 99.5% server.

Are these exceptions:
- Force majeure in which we can not have any influence, such as wars, natural disasters, unavailability / interruption of communications, fire, viruses, hackers, failure of correct software provided by another source (free scripts, software trade electronic or online payments processor), flood, earthquake, embargoes, actions by statutory authorities.
- Maintenance works announced or in critical situations, upgrades of servers.
- Domain Name System (DNS) problems that can not be controlled NSHOST
- Customer access problems with FTP, POP, IMAP or SMTP.
9. Programs running in the background
Do not allow use of programs that run continuously in the background. Allow programs to operate in the background as an extension of the client's website, but do not allow use of programs specifically designed to work in the background.
10. Cron Jobs
We do not allow scripts to run at intervals set by cron less than 15 minutes.
11. CGI Scripts
CGI scripts can be used by our clients as a Party included in services, but any CGI script specifically developed to negatively affect server performance or network integrity may be terminated without notice.
12. Chat Room
We do not allow the use of chat rooms to each client on our servers due to special requirements of these programs.
13. Installation of additional services.
If the script you want to use other software programs require activation server NSHOST is not required to install those programs, unless they consider that their activation would adversely affect the stability or security server. In this go and change some parameters of the software used on servers. Any request for account upgrade (space / traffic / other package) is made by email or support ticket at least 24 hours before the change. We take no responsibility if you upgrade your account and end traffic site or area. The customer can always check the resources allocated to the control panel - Cpanel.
14. Notices and Announcements
NSHOST reserves the right to send notices and announcements on services offered by third parties when they can be for the benefit of users.
15. Payment terms and invoicing
Customer agrees to pay for our services ahead of time in which they are provided.

All pro-forma invoices will be sent by email and will provide client control panel. Customers must pay for the bill in advance at the beginning of each pay period, within 5 days from invoice issue date. Customers who want a hosting account or closing of any service to be purchased by sending an email notification at least five days before the due date, otherwise the invoice issued will be paid for one month minimum. For each day of delay in payment after the date of proforma invoices scandenta extending hosting packages are charged a penalty of 0.5% per day.
16. Extension / areas offered free hosting offers.
Extension domains .com / .net / .org / .biz / .eu / .us offered free in a bid will pay the normal registration fee of a domain.
17. Domain registration rules .RO
Currently registered domains are valid as long as unlimited ROTLD will not introduce an annual fee. All domain registrations. EN subject rule established by ROTLD and registration can be found at the links below:
- http://portal.rotld.ro/pages/ro/2/
- http://portal.rotld.ro/pages/ro/1/

18. Account suspension for unpaid services
Accounts of users who have not paid rates (by "paid" means that the amounts entered in our account, regardless of payment method and duration of banking circuit) for the service within five days of the invoice issued by the supplier pro -form will be suspended until payment confirmation or until payment, as provided above. Reactivating accounts will be made only after payment confirmation. NOTE. Any account suspended for non-payment will be automatically deleted by the system within 90 days of suspension. Supplier will be able to reopen closed accounts due to unpaid charges only after full payment of amounts owed to all of the user. Reactivate a suspended account takes between 1-12 hours of receiving payments to SC NSHOST SRL.
19. Warranty - 30 days money back
Each web hosting customer of NSHOST Ltd. has a 30-day warranty. If during this period are not completely satisfied with the quality hosting service you require, and get back money paid in advance.

These services are not included in the guarantee of 30 days: fees for registering domain names (national and / or international), fees paid for dedicated servers, reseller services as ordered, and any other fees paid for optional services / other special than the standard offer.

If cancellation is due to failure to account for the customer to these terms and conditions will be no refund.

Money back guarantee within 30 days from the order does not apply and will not perform if you use at least 50% of allocated data transfer hosting account that are the subject of the request for reimbursement.

If you made a payment in a certain order and can not complete your order in certain cases such as (providing inaccurate data, identification number, name, etc. ..) and do not reach an agreement (the refusal to supply accurate data) there will be no refund made. All fees (banking, online payment, credit card) will be borne by the customer.
20. Changes
We reserve the right to make additions, cancellations or changes in the Terms and Conditions, our hosting packages, prices and website at any time information is done through the website or customer control panels.
21. Additional Details
The prices dont contain VAT 19% on site NSHOST. Prices listed on the site NSHOST (USD) are converted from RON > USD/EUR.